Perlin Festival (DEMO)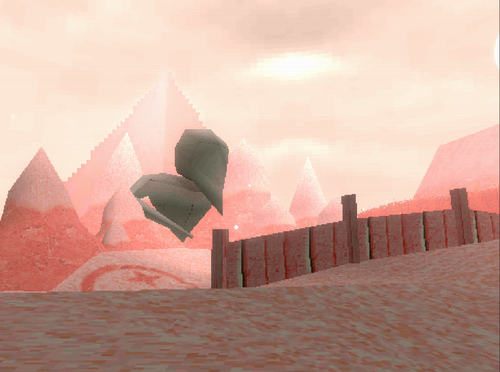 For whatever reason, I completely neglected to announce that the demo has been updated here on Itch. Perlin Festival is still in development and I released the original demo a bit undercooked. The update aims to polish mechanics, rewrite dialogue, and completely revamp some areas, including Handhell, Pastel Field, and Peneton.
If you were one of the 30-ish people who donated during the TENT (Trans-Texas) charity event, you'll be happy to find that your sign has been placed in Pastel Field.
If you want a new surreal thing to dig your teeth into, maybe check back in The Noise. Quite a bit has changed, you can't ever be sure that everything is the same after all. :o)
Perlin Festival is being worked on by one person, and any support helps immensely. If you enjoy the game, maybe tell your friends about it and see if anyone finds anything different than you did. Spreading the game around helps more than you might realize. If you'd like to be more active within our growing community, check out the Discord server! If you'd like to support financially, you can buy a sign with your name on it, or donate to the Patreon!.
Thank you for making this game possible. Perlin Festival will continue development with as much heart as I can possibly put into it.
-TZ
PS: The OST is on all major providers, including Spotify. I don't like the music that much and I make extremely negligible money from it, but if you'd like to sleep to the Euwem or Silt City theme, it's surprisingly nice.